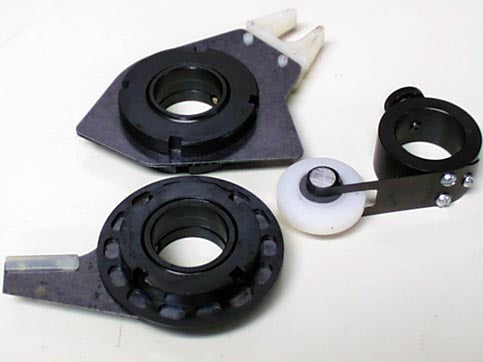 Top Quality Parts
Rosback Parts Store, LLC is continuing the legacy of Rosback company. We will be providing replacement parts to keep your book binding and print finishing equipment running smoothly. Our product line includes: 
--Truescore-Pro Digital Scoring System
--Perforating and Scoring Components
Call or email us for any further accessories 
From our valued customers...
"Best thing I've ever used, Easy to set up & saving us loads of time on the cylinder .. up to 400gsm so far on a black 4pp-A4 solid .. probably better than on the cylinder!!"
Best Regards,
Gary Cummings
Heritage Print
----
"We have 4 Muller Corona binders of varying ages where the score rollers were becoming inconsistent on thicker stock 250gsm and over especially on dark colours and uncoated material, resulting in cracking and in some cases ripping the creasing area on the spine as well as the hinge. The Rosback TS30 Quad system eliminates this problem. Whether it be a 100gsm or 400gsm cover the new system saves us having to send covers out for scoring and we have been able to run at speeds of up to 12,000 books per hour and the finished result is fantastic."
Regards,
Carl Bullivant
Finishing Support Manager
YM Chantry Ltd